Viggo Laursen
45 + employees
26 mln + Euro turnover
Founded 1981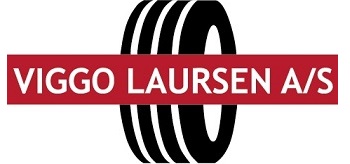 Viggo Laursen Autogummi A/S are selling tires, rims and spare parts to garages, car dealers and tire centers in Denmark, Greenland and the Faroe Islands.
Viggo's vans pass by most garages, car dealers and tire centers all over Denmark on a daily basis. The vans run from 4 whare houses, which are located in Smørum, Odense, Århus and Aalborg. There is thus same-day delivery of quality brands within tires, rims, oil, spare parts as well as offers on disassembly tires, budget tires, rims etc. The product range also include wheel solutions, TPMS valves etc.
Our customers primarly order online either via PC or smartphone and they can choose from a wide product range and a large selection of brands.
The combination of a "state of the art" ordering platform, a wide product range and a comprehensive distribution network, make it possible for our approx. 45 employees to focus on our vision "becoming the best at creating added value for our customers".